Meet Dr. Frank Miller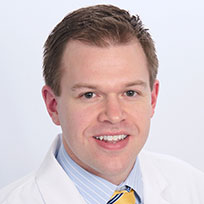 Dr. Frank Miller is a 2012 Graduate of the Indiana University School of Dentistry. He also attended Indiana University Bloomington for undergraduate studies earning a BS degree in business from IU's Kelley School of Business. Dr. Frank enjoyed IU Bloomington for the amazing academics, to witness great basketball, and participate in an active campus life.
Dr. Frank is experienced and provides comprehensive family and cosmetic dentistry with a strong belief that when it comes to your oral health, "an ounce of prevention is worth a pound of cure." He will work to identify and correct small dental issues before they can cause big problems as well as provide the education and tools necessary for preventing future dental disease. There is no need to be afraid or embarrassed of addressing your dental concerns. Dr. Frank is happy to answer any of your dental questions and invites you to set up a visit today.
Dr. Frank is currently a member of the Indiana Dental Association and the American Dental Association.
In his free time, Dr Frank enjoys time with his family. He lives in the Village of West Clay, with wife Lori and their two young daughters.