Meet Dr. Jessica Bolander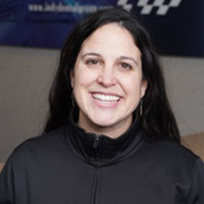 Dr. Jessica Bolander is experienced in providing comprehensive dental care with an emphasis on family and preventative dentistry. She has years of experience in private, corporate, and military (United States Air Force) dentistry.
Dr. Bolander comes to Indy Dental Group from the Fortville/Fishers area. She graduated from Centre College in Danville, Kentucky in 2001 with a B.S. in biology. She then graduated from the Indiana University School of Dentistry in 2005. To ensure that her patients receive the highest quality care available, she continues to learn through continuing education courses. She is very passionate about maintaining the oral health of patients and their families and will take the time to educate you about your condition and provide you with comprehensive dental care that always has a gentle touch.
When not in the office, Dr. Bolander enjoys spending time with her two little girls, her family, and her friends. She always looks forward to meeting new faces and ensuring a pleasant visit by providing high quality, comprehensive dental care with an emphasis on preventative care.