Meet Dr. Meredith Ginet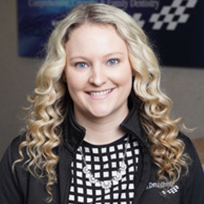 Dr. Meredith Ginet is a 2019 graduate of the University of Louisville School of Dentistry. She was born and raised in Muncie, Indiana and attended Yorktown schools. She graduated from Indiana University in Bloomington in 2015 with a B.S. in Human Biology with a minor in medical science.
While in dental school, Dr. Ginet received several academic awards and served as the community service chair for her graduating class, where she got the opportunity to share her passion of being involved in the local community and providing dental education and treatment to those in need.
Dr. Ginet's favorite part of dentistry is establishing and maintaining long-term relationships with her patients. She aims to provide quality dental care in a trusting and comfortable environment, and help patients see how their oral health affects their overall health.
In her free time, Dr. Ginet enjoys spending time with her husband, playing tennis, trying new restaurants, and reading a good book.