Tooth Extractions – Indianapolis, IN
Gentle & Compassionate Tooth Removal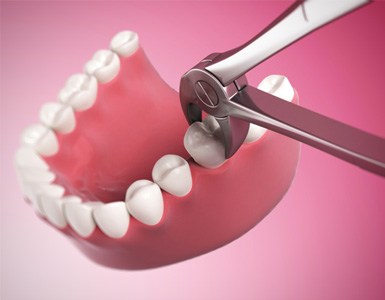 Here at Indy Dental Group, we strive to help our patients throughout the greater Indianapolis area to retain their natural teeth for as long as possible. However, circumstances may arise that require us to perform gentle and compassionate tooth removal. Why are tooth extractions sometimes necessary, and what can you expect during the procedure? Read on below to learn more about this restorative service, and get in touch with us when you are ready for a consultation.
Why Choose Indy Dental Group For Tooth Extractions?
Sedation Available for Patient Comfort
Wisdom Tooth Extractions Performed In-House
Skilled & Compassionate Dental Team
Reasons Why Tooth Extractions Are Necessary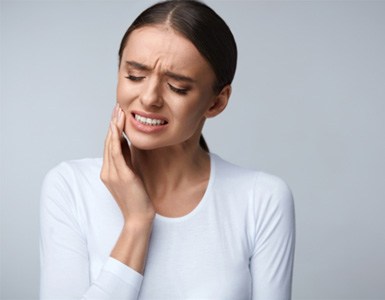 We might recommend that you undergo one or more tooth extractions if any of the following are true:
A tooth is so badly damaged or decayed that it cannot be preserved via a crown or other restorative treatments.
We must make room in your mouth for orthodontic appliances.
You are preparing to get dentures.
A child has primary (baby) teeth that have overstayed their welcome and may interfere with the development of the adult teeth.
A wisdom tooth is impacted (stuck beneath the gumline), or you wish to remove your wisdom teeth for other reasons.
You have a dental infection, and an extraction would be the best way to prevent the problem from spreading and causing further problems down the road.
The Process of Removing a Tooth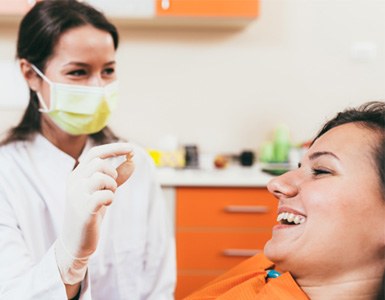 During a tooth extraction, one of the first things we do is make our patients comfortable. This involves numbing the mouth, and in some cases, we provide sedation as well.
Once you are ready, we use an instrument called an elevator to lift the tooth out of its socket. Then, we use forceps to grip the tooth and rock it back and forth in order to break the ligaments that are holding it place. After the tooth is out, we use gauze to control bleeding.
Of course, some extractions are more complicated. For example, if a wisdom tooth is impacted, we may have to create incisions in the gums or break the tooth into pieces before removing it.
Following your extraction, we will talk to you about your tooth replacement options. We may urge you to get a bridge, dental implant, or dentures.
Tooth Extraction Aftercare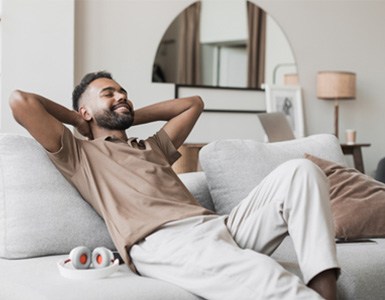 Here are some tips to help you enjoy a smooth recovery following your extractions:
Take all medications as recommended by our team.
After the first 24 hours, start regularly rinsing your mouth with warm salt water.
Do not smoke or consume alcohol.
Be very gentle when carrying out your oral hygiene routine.
Do not drink out of a straw.
Keep your head propped up on pillows when you are lying down.
Get plenty of rest.
Attend all follow-up appointments as recommended so we can replace your lost teeth and help you prevent future oral health problems, such as dental drift and further tooth loss.