For Patients
Your First Indy Dental Visit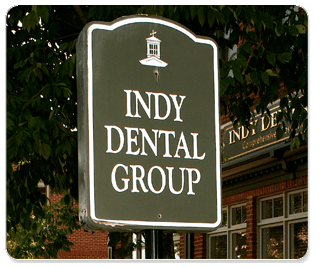 Your initial appointment will consist of an evaluation and a discussion of your needs and treatment options. Please bring your insurance card to your visit.
X-Rays
If your previous dentist has taken X-rays recently, you may request that they forward them to our office. If additional films are necessary due to the age or quality of old ones, they can be taken at our facility. All patients under the age of 18 must be accompanied by a parent or guardian.
New Patient Forms
In order to save time at your first appointment, feel free to download the new patient forms you'll need below. Print them out, fill in your information, and then either mail them to your chosen office or bring them with you. By taking care of this step ahead of time, you'll be brought back to start your visit that much faster.
Financial Policy
For your convenience, we accept:
American Express
Visa
MasterCard
Discover
CareCredit
Cash
Checks
Privacy Policy
The HIPAA consent form presents the information that the federal law requires us to give our patients regarding our privacy practices. You will need to fill out this form on your first visit to our office.
Insurance Policy
At Indy Dental Group, we make every effort to provide you with the finest care and the most convenient payment options. To accomplish this, we work hand-in-hand with you to maximize your insurance reimbursement for covered procedures. We will do our very best to estimate what your specific plan will reimburse and will gladly answer any questions you may have about your treatment or your insurance. Please understand that your insurance is a contract between you, your employer, and your insurance company. While we are PPO providers and we follow the rules of each insurance plan, we are not a party to your insurance contract and cannot make changes to your plan's rules or benefits. We always encourage everyone to become familiar with their individual plans. If you have any problems or questions, please ask our staff. Indy Dental Group accepts most dental PPO insurance plans and fee schedule plans. As a courtesy, we will assist you with verifying your insurance coverage and benefits and filing your claims. Please bring your insurance card or policy information with you to your visit.
Affordable Monthly Financing with CareCredit
No insurance? We're here to help! Our goal is to always be able to fit the dental care you want, need and deserve within your family's monthly budget—and we never want finances to get in the way of your smile. Through a partnership with CareCredit, our office is able to offer patients without insurance affordable financing options with 0% interest and flexible payment scheduling. CareCredit is also a great option for those that do have insurance benefits but require restorative and/or cosmetic treatments not fully-covered under their plan.