Meet Dr. Philip Hoyt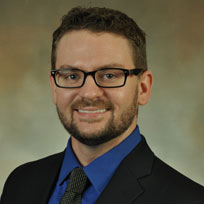 Dr. Philip Hoyt graduated from IU School of Dentistry recently in May of 2017 in the top 10% of his class. He has been a resident of Indianapolis, Indiana all his life, growing up in Castleton and attending Washington Township schools. Dr. Hoyt has been a patient himself of Indy Dental Group with Dr. Elizabeth Lewis ever since he was little at their old Nora office, where his path to Dentistry all began. In high school, he shadowed with Dr. Lewis and developed a passion for the profession of Dentistry.
Dr. Hoyt studied at Purdue University in West Lafayette where he received his Bachelors of Science 2011 with focus in General Health Sciences. After completing a dental internship for 1 year, and he pursued advanced education, receiving his Masters of Science from Purdue University on the IUPUI campus downtown Indy. He was accepted into IU School of Dentistry in 2013, where he received his Doctorate of Dental Surgery in 2017. There, he focused on providing patients with excellent dental care, performed research in Cavity Detection Technology, and studied current and leading advances in Dentistry. He participated in Kids Club and community outreach programs such as Seal Indiana and the Student Outreach Clinic, providing dental care to underserved populations of greater Indianapolis. His first and foremost goal at Indy Dental Group is to provide patients with exceptional Comprehensive Dentistry while taking genuine interest in their lives and their care. He continues to enhance his knowledge and skills by taking advanced continuing education courses in Dentistry. Dr. Hoyt is currently a member of the Indiana Dental Association, the American Dental Association, and the Academy of General Dentistry.
Outside of the dental office, Dr. Hoyt spends time with his wife Alyssa and two-year old son, Eli who loves to play outside. He enjoys watching movies, reading books and spending time with friends and family. He loves the outdoors, and is a big fan of the Indianapolis Indians, the Pacers, and the Colts.