Meet Dr. Shellie Steffen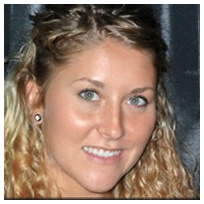 Dr. Shellie Steffen is a 2012 Graduate of the Indiana University School of Dentistry. Before that, she earned degrees in biology and chemistry from the University of Indianapolis in 2008. She grew up in Goshen, Indiana.
During her time at IUSD, Dr. Steffen was a student instructor for the freshman Anatomy Class, Problem Based Learning Program Class, and the freshman Lab Class. She was co-editor of "Our Time: Orchestrating Oral Health," an IUSD publication. She was also awarded the Omicron Kappa Upsilon Academic Achievement Award in 2009, the Greatest Accomplishment in Oral and Maxillofacial Radiology Award in 2012, and the Elkhart County Scholarship Award 2008-2011.
Dr. Steffen was an active volunteer at the IUSD Student Outreach Clinic and the Amish Dental Clinic in Shipshewana, Indiana. After graduation in May 2012, she volunteered her dental expertise for eight months in dental programs in Argentina.
Dr. Steffen is a member of the Indiana Dental Association and the American Dental Association. She maintains a dedication to continuing education to ensure that her patients receive the highest quality of comprehensive and advanced dental care available. She is known for her calm and reassuring approach.
During her free time, Dr. Steffen enjoys traveling, cooking, and camping. She is committed to providing quality comprehensive and family dentistry with an emphasis on preventative care.